It's the age old question, live band or DJ? Music at a reception can make or break the party, so you have to chose wisely! There are many great things that come with having both a live band or a DJ, but there are other things you have to take into consideration when choosing. It is a hard decision for most couples to make, so look at all your options and pick which one is best for you!
It's always great to have a live performance to entertain your guests, and a lot of the times live bands can keep the room alive! Live bands are able to pay attention to the feel of the room and play music accordingly. But you have to take into account that live bands tend to be more expensive than DJ's. Also bands usually have to take breaks, so you would have to find a music filler, such as on an iPod.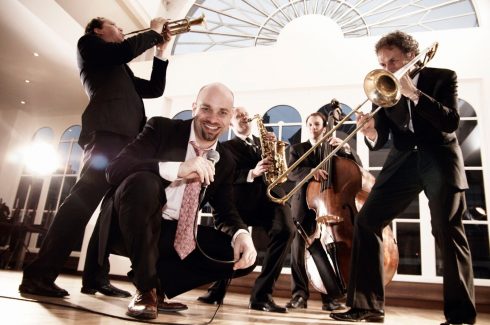 DJ's are great if you love a wide variety of music. They can play most anything you want to hear, and the exact version of it. Most couples choose to use DJ's at their weddings because they are less expensive and more versatile. Although be careful choosing your DJ, because a dull DJ can ruin the vibe in the room. Make sure you have heard the DJ before, or someone you know has used them. 
Ultimately, the decision is yours to make. If budget is not a problem, then you have to think about which would better suit your wedding. Chose either a band or DJ that you are familiar with, and you are confident that they will do a good job!