So your big day is over and everyone had a great time and everything was perfect! …But what do you do with your wedding dress now? This is a big problem for most brides! Although it may not seem like it, there are many options when it comes to deciding what to do with your dress (besides sticking it in the back of the closet). 
Several brides just end up keeping their wedding gowns. This can be great if you are planning on using it again for a vow renewal, letting your daughter wear it, or just having it for memory sake! On the other side of that, some brides just end up trashing their dress! This is fine for brides who did not spend a lot of money on their dress, or see no purpose in holding on to it! Although, there are many great organizations that you can donate your dress to, to help support different causes.So you might want ti think about donating rather than just throwing out!
Another great thing to do with your wedding dress is to "recycle" it. This can be done in several ways, such as dyeing it fun colors and wearing it again! You could also use the fabric from your dress to turn it in to something new, like a pillow, a table cloth, or even a wreath! You could also use your dress to make new accessories such as a headband or scarf!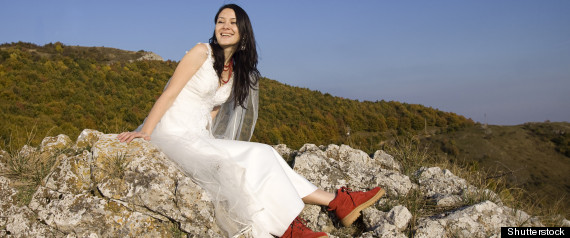 The possibilities are endless! Just know that you don't have to worry about what to do with your wedding dress, there is more than the back of the closet.