Originally, veils were used to symbolize the bride's purity. They also were believed to hide the bride's face from evil spirits, by keeping her modest. Now, veils have become a tradition that most brides use as part of their wedding attire! Veils are beautiful and elegant, but you most certainly do not have to wear one! But if you do decide to wear one, here are some ideas for choosing the right veil:
Veils come in all lengths and sizes. You can have short ones that just cover your face, or ones that stretch longer than your dress! Finger tip length veils seem to be the most popular, and work well with the majority of dresses. Longer veils are better for dresses with trains. 
You also have to decide if you want a plain veil, or one with detail on it. To choose this, you need to look at your dress. See how busy it is, so you do not end up with too much going on. If your dress is simple, then try going for a more decorative veil! Veils can have lace, jewels, pearls, several tiers, beads, or even flowers incorporated on them! It's up to you how extravagant you want your veil to be!
Another decision you have to make when choosing you veil, is knowing how you will wear your hair on your wedding day! The style veil you wear differs depending on if your hair is up, down, half-up, to the side, or however you want it! You have to figure out if the veil you want will work with your hair style. If you decide to wear your hair down, most of the heavier veils will not be able to hold in your hair! Try going for a lighter veil! Heavier veils work better in buns, or up-dos.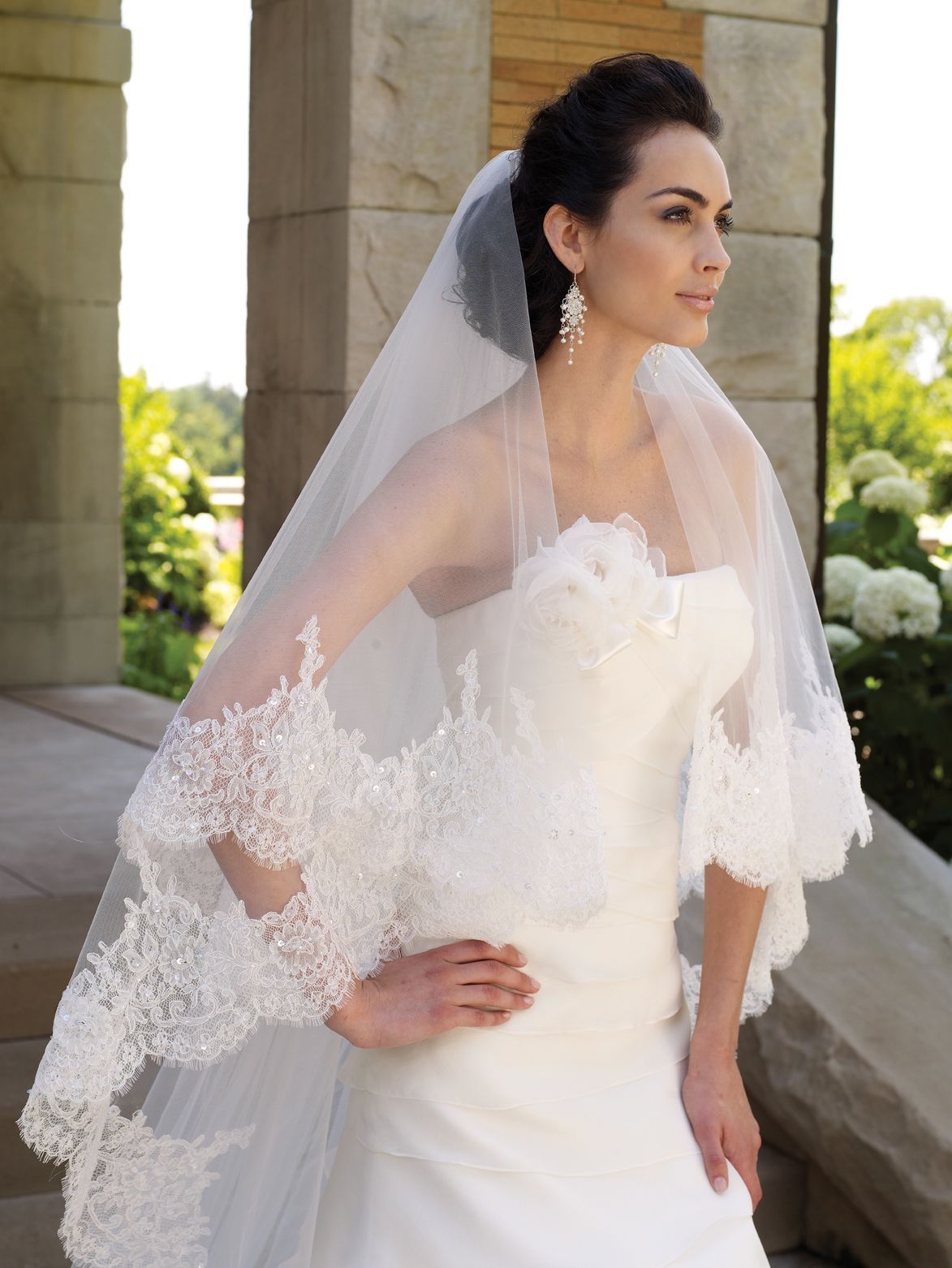 Use these tips to choose the veil that works best for you, and that you want to wear on your big day!